Seeing as over a billion people reside in India, you shouldn't be surprised by the fact that some of them really enjoy their fair share of gambling. Horse racing, lotteries and sports betting are extremely popular, as well as land-based Indian casinos and online casino gambling.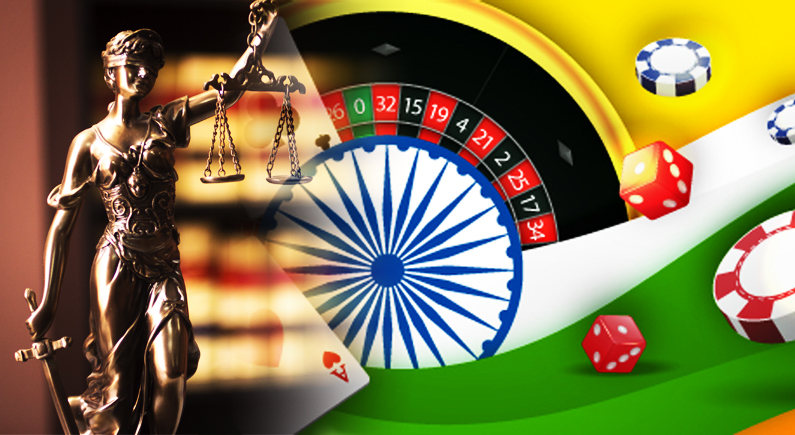 What is an Online Casino?
Still new to the iGaming world? Not to worry! Everything you need to know about the Indian online casino sphere can be found in the fully comprehensive online betting guide.
We'll start by giving you a good definition of what an online casino is. In short, it's nothing different from what you would expect to find at land-based casinos in India. You still get to play your favourite games, win cash prizes and other freebies, and engage in a world-class experience. The main difference lies here; as opposed to land-based Indian casinos you're not playing the games in a venue, but in an online betting scenario.
This means that all games and prizes can be accessed virtually. From your end, all you have to do is find a licensed online casino provider, sign up and start playing. You will then have the option to play demo or real money games.
Laws and Legislation: Access in India
Before delving into how online gambling works, we think it's a good idea to first familiarise yourself with India's gambling laws. Is it legal to gamble online in India? As you will see in the following sections, there is a lot of confusion in relation to this.
Although India has a long history of gambling, the rules are incredibly archaic and outdated. As you can imagine, this makes things even more complicated especially when it comes to discussing the topic of online casino gambling. However, since more operators and players are expressing an interest, perhaps it's a start. Without any further ado, let's take a closer look at the situation in more detail.
The Legalities
So, first things first. You need to understand that India divides gambling into two categories – Games of Skill and Games of Chance. On the one hand, a game of chance is equipped with the Random Number Generator (RNG) feature. In this case, players may place bets for that result. On the other hand, a game of skill allows a player to bet on the result based on the skills of another person. A good example of this is cricket.
However, things get a little muddled up with other games such as poker and rummy. In fact, casino games like the aforementioned ones have been the cause of many debacles in court. So, this is the situation; whilst their popularity continues to soar higher and higher, it seems as if lawmakers can't decide if they are classed as games of chance or games of skill.
Look at it this way, there's no way you can agree that online casino games like Poker Texas Hold'Em are solely based on chance; you've got to have the skill to be able to fully understand the game.
The Public Gambling Act, 1867
And on that note, we now need to talk about The Public Gambling Act, 1867. This is a 145-year-old legislative document that was created during British rule. As you can imagine, some of India's problems with regard to gambling are due to the inconsistencies of this document.
In short, it regards the operation of Indian casinos, the assisting of gambling venues and the visiting of these venues, financial gambling and any devices related to gambling are all considered to be a crime. If you are caught, you will be fined ₹200, or you can even face up to 3 months in prison.
Here's a short statement that is taken from the Act itself: "Nothing in this Act shall apply to games of mere skill wherever played".
Can Indian Players Sign Up to Bookmakers and Casino Sites?
As far as online gambling is concerned, there's still more work to be done. If we look back at the Public Gaming Act of 1867, nothing is mentioned in relation to online betting. This is expected since at the time, the internet and technology weren't as advanced and developed as they are nowadays. At the same time, this makes India's gambling laws even more confusing. So, where does this leave us with the question – is online gambling legal?
Truthfully, it's a bit of a grey area, however, we promise you that the situation isn't all bad. To wrap this up, casino providers, games, sports betting and bingo cannot be promoted. However, it isn't illegal for players to join offshore casinos in India as long as they are licensed. So, in short, Indian players can bet online in India. That said, they have to sign up to online betting providers who offer Indian Rupees as a method of payment.
As opposed to the online casino situation, online bookmakers get the green light from the lawmakers. Perhaps this leniency is due to the fact that sports betting falls under the Games of Skill category.
Play for Real Money with the Most Popular Casino Sites for Indian Players
Now that the legalities are out of the way, it's time to discuss the games you can actually play at offshore casinos in India.
Whether you like thrilling slots or riveting table games like blackjack, Indian casino players are spoiled for choice. Most platforms offer a plethora of real money games that suit your tastes and banking preferences. In this regard, you have the option to play free games or dive head first into the wide selection of real money games.
Best of all you don't have to restrict yourself to just one version of the game in question. In fact, you'll always find multiple variations of casino classic table games such as roulette, blackjack, baccarat and so on. Some are more traditional (e.g. European Roulette), whilst others are more entertaining (e.g. 3D Roulette). Don't forget you can also play in real-time if you opt for live dealer games.
On top of that, online casino slot players are also in for a treat. As you know, slots come in their hundreds and thousands. Rest assured you'll never get bored!
Can Indian Players Bet On Cricket and Other Sports?
Not interested in real money games? We've got just the thing! If you're looking for something that doesn't require you to have a game strategy and mathematical skills, why not give sports betting a go?
If you are wondering whether cricket betting is legal in India, then you have peace of mind. In fact, most offshore Rupee-friendly betting sites cover decent tournaments such as the Indian Premiere League (IPL). You can also engage in other sports such as horse racing, table tennis, football, basketball, hockey, badminton and others.
That said, it's always best to compare and contrast odds between different bookmakers so that you know you're getting your money's worth. For the most part, most sportsbooks offer pre-match and live bets, so you do have options.
Which States Allow Lotteries in India?
Alongside sports betting events such as cricket, India hasn't imposed strict laws on lotteries. This doesn't really make sense because they are the very definition of games of chance where no skill is required! Nevertheless, the Lotteries Act that was passed in 1998, seemed to have no issue with them.
Bearing this in mind, you'll be delighted to know that 13 Indian states have legalised land-based and online lotteries, including Sikkim, West Bengal, Maharashtra, Manipur, Meghalaya, Mizoram, Nagaland and Punjab.
On that note, you'll be happy to know that there are plenty of lotteries you can take part in. Lots of casinos in India offer popular ones such as Powerball, Quick Pick, Euro Millions, Mega Sena and others.