Us Indians might love our cricket, but we are definitely not the only ones. The English adore their cricket, which is not surprising when you consider the fact that it was them who gave us this beautiful sport. In the following article we are going to take a look at Cricket in the UK as well as what to bet on and what the best cricket betting sites are. So, keep reading if you want to increase your cricketing knowledge further.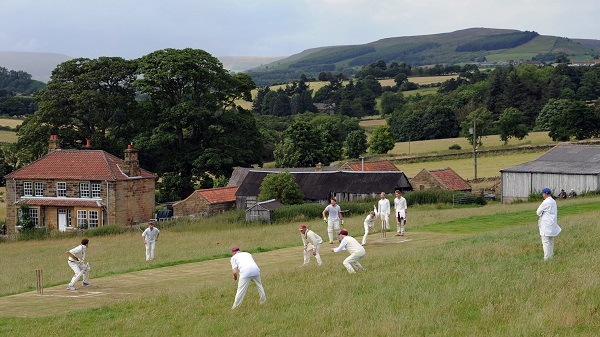 Cricket - The National Pastime of England
Cricket, it is safe to say, is definitely a national pastime in England. Walk through the parks in the spring and summer and you will see people enjoying a game of cricket with their friends. Cricket in the UK is not as popular as football, there can be no debate about this, which is why people believe that football is the national sport of Britain. However, people who believe this are wrong. Just because a sport is more popular, it does not make it the national sport - a national sport is part of the country and its history. Yes, football is also part of England's history since they also created that great sport too, but cricket in the UK goes back a lot further, so it deserves to be classified as the country's national sport.
England Cricket History
So, now you know that cricket in the UK is the national pastime, we are now going to have a brief look at the history of English cricket. We are not going to go into extreme detail, because (English cricket) has a vast history and we will be here all day if we do that.
A team that can make a claim to being the first English cricket team appeared in 1739 when 11 men from across England played a match against Kent. The English cricket team went on to lose the game by a small margin, but it was considered such a successful event that it was played every year for the next century. It was in 1846 that William Clarke got the All-England XI together - his team regularly played games against the United All-England XI for almost a decade.
English cricket had its first ever tour overseas when they toured North America in 1859. Their squad was composed of 6 players from the United All-England XI and the All-England XI. However, not much attention was paid to this tour as this was when the Civil War broke out.
An English cricket toured Australia in 1861-62, and the tour was such a successful one that they made the trip the following year as well. In 1882, Australia returned the favour and came to play a series in England. The Aussies went on to win 1-0, which led the British media to declare that (English cricket) is dead and that its body will be taken back to Australia and cremated. Later that year, England were due to tour Australia again, so this was seen by English cricket fans and the media to state that this was England's attempt to get the Ashes back. England went on to win the series 2-1, and this was how The Ashes came into being. It has been a source of great entertainment ever since and is one of the sporting world's biggest rivalries.
From around 1960 until now, the English cricket team has fluctuated between being poor, average, and really good. At the time of writing, they have a decent test team and their ODI team is one of the best ever. They are current World Champions, having beaten New Zealand in the final at Lord's, the home of cricket.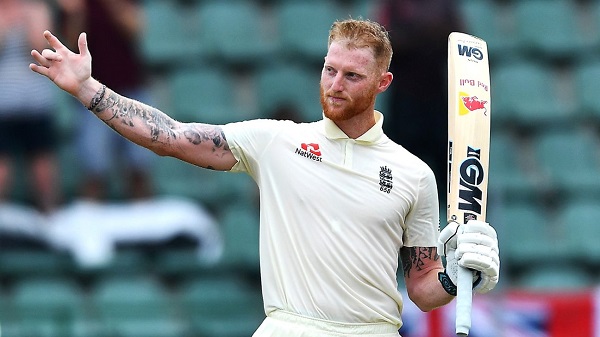 Who Are Their Best Players?
The England cricket team have produced some fine talent over the years, and below we are going to take a look at some of the best players playing for England.
Ben Stokes
Ben Stokes will be of the first people to tell you that his stats are not as good as they should be, but when he is playing to the best of his ability, there are not many who can compete with him. Those avid England supporters will always remember the 258 that he smashed from 167 balls against South Africa in 2016. They will also remember the astonishing 135* that he hit in the 2019 Ashes that helped England to win from an almost impossible position. Also, who can forget the marvelous innings he played in the World Cup final to help England over the line?
So, let us check out his stats. At the time of writing, he has played 67 Test matches for England and has hit 4,428 runs (10 centuries) with an average of 37.84. When it comes to his bowling figures, he has collected 158 scalps at an average of 31.40. He has played 95 ODI matches for his country, scoring 2,682 runs (3 centuries) with an average of 40.63. In those matches, he has taken 70 wickets at an average of 41.71. With regards to T20I, he has played only 26 matches where he has scored a total of 305 runs with an average of 17.94. In this format of the game, he has 14 wickets at 40.78 apiece.
James Anderson
Anderson is without doubt the best fast bowler that England has ever produced. He has played 156 matches for England and has collected a staggering 600 wickets at an average of just 26.79. He has 29 five-wicket hauls and 3 ten-wicket hauls to his name. He no longer plays ODI cricket so he can concentrate on Tests, but he did play 194 ODI games for his country, picking up a further 269 wickets with an average of 29.22. In the 19 T20I matches that he has been a part of, he has collected 18 wickets at 30.66. He still has a year of so left in him, so he can add some more wickets to his incredible haul.
Jos Buttler
Many believe that Buttler is the world's best wicket-keeper batsman, especially when it comes to ODI games. He is actually one of the reasons why England have such a good ODI team - when he is on song, everyone in the stadium needs to keep a look out as it is going to start raining sixes. Most cricket fans, regardless of the team they are supporting, enjoy watching him bat because he just has so many shots in his locker.
So, let us look at some of his stats. He has played 48 Test matches for his country and has scored 2573 runs (2 centuries) with an average of 33.85. In the 145 ODI games that he has played, he has hit 3855 runs (9 centuries) at an average of 39.74. When it comes to his T20I stats, he has played in 70 matches and has hit 1455 runs with an average of 28.52.
Joe Root
Root is the current captain of the England Test team and was part of the England squad that lifted the 2019 World Cup. In 2018, the England and Wale Cricket Board named him in their Greatest England Test XI. There are many who believe that he will go on to become England's highest ever run scorer, overtaking the great Alastair Cook.
He has currently played 98 Test matches for England, and during this time he has notched up 8,052 runs (18 centuries) at an average of 48.80. When it comes to the ODI format, he has scored 5,962 runs with an average of 50.10 from 149 matches. He has played 32 T20I games and has hit 893 runs with an average of 35.72. At just 30 years of age, there is definitely no reason why he cannot play for another five years or more and go on to challenge the record set by Cook.
Where to See Cricket in England - The Best Stadiums
The cricket world is full of some great stadiums and a number of them just happen to be in England. If you ever happen to be in England and there is a cricket game being played at the following three stadiums, we highly recommend that you make an effort to attend. You will not regret it.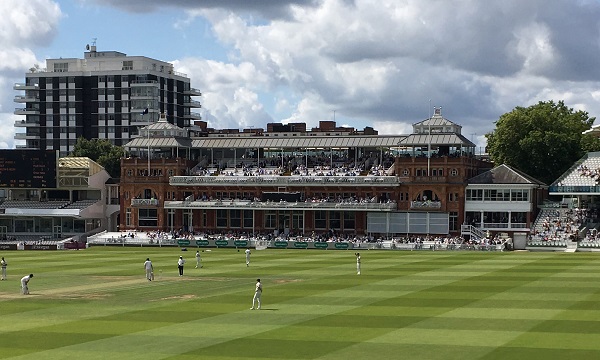 Lord's, London
Lord's is known as the home of cricket and it is the one stadium in the world where every cricket wants to play at least one match. There is an honours board for those who score a century or pick up a 5-wicket haul here, and every cricketer wants his name on that board. There are stadiums that have been modified completely, but Lord's is all about the past. There is the Long Room that the players have to walk through to go out onto the field, and it is full of history, and the pavilion is one of the best in the world. There are plenty of dos and don'ts at this majestic venue and many might call it pretentious, but it cannot be denied that it is a wonderful place to play and watch cricket.
Edgbaston, Birmingham
When people think of great cricket venues around the world, they probably do not think of Edgbaston, but in our opinion it is up there as one of the best. It has gone through a lot of development recently and this has worked in its favour. The capacity has been increased to make it the second largest cricket ground in the country, but it has not been made into a dull, concrete bowl. The England team love playing here as it is where they get the best support, and the atmosphere is always electric, especially in the Hollies Stand. Any England or Australian cricket fan will remember the amazing 2005 Ashes Test that took place here. Those who are a bit older will recall Brian Lara smashing 501 not out at this very ground.
Headingley, Leeds
Okay, Headingley is not the most beautiful venue to watch a bit of cricket, but what it lacks in beauty, it definitely makes up in atmosphere. Many opposing teams do not know what has hit them when they rock up at Headingley to play a match. The atmosphere is almost footballesque and the cheers that can be heard when England are doing well can probably be heard quite some distance away. If you want to join in on the banter, then you need to get a ticket in the Western Terrace.
Basic Traditions
Cricket is a sport that is full of basic traditions and etiquette. For example, the values of honesty, fair play, respect for the umpires, and self-discipline are all cherished. We shall now take a closer look at some of the basic traditions and etiquette that you can find in cricket.
Always respect the umpire: The umpires are humans and can make the occasional mistake. If a player believes that they have been given out unfairly, then they just have to accept it and make their way back to the Pavillion (if they do not have any reviews left). They need to realise the cricket is a sport that swings and roundabouts, and there will be times when they are not given out, when they should have been. Anyone who argues with the umpire will walk away from the match with much lighter pockets. Remember that the game cannot be played without umpires, so they should always be respected.
Be as honest as possible: Cricket is known as a gentleman's sport for a reason and honesty is something that is much appreciated. For example, not walking back to the pavilion when you know you have nicked it is highly frowned upon. Who can forget the furor that occurred when Stuart Broad nicked the ball to first slip in an Ashes Test and stood there nonchalantly like nothing had happened? Australia were unable to review as they had no reviews left, and Broad went on to score 28 more runs, which were vital as England won the Test by 14 runs. He got a lot of flak after, not that he probably cared much. Likewise, trying to claim a catch that you know has hit the turf is not going to earn you any friends in the cricketing world.
The coin toss: This is one of the most well-known traditions in cricket. Before the match gets underway, the two captains meet out in the middle for a coin toss to see who will be batting and bowling first. Many believe that this tradition should be got rid of especially since it can have a big impact on who wins the match, but it has always been like this and we do not expect it to change anytime soon.
A break for tea: In test matches, the days are split into three sessions with a break for lunch and a break for tea in between. Yeah, we know, trust the British to create a sport where you can go off for a twenty-minute tea break. Those who are not cricket fans find this quite weird, but we actually think it is quite quaint.
The Biggest Tournaments in the Cricketing World
We are now going to take a look at the biggest cricketing events that occur in the world of cricket. Keep a note of when these events are happening so that you do not end up missing out on any of the action.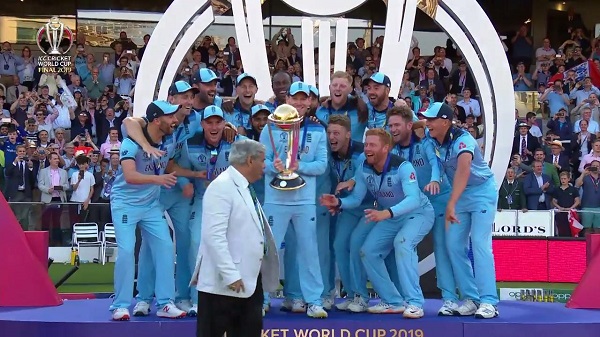 Cricket World Cup: This tournament happens every four years, and the last one took place in England and Wales in the summer of 2019. This is an event that entertains millions of fans all over the world, and when we remember the 2019 final between England and New Zealand it is not hard to see why. The game was tied at the end of both innings as well as at the end of the Super Overs, meaning that England were crowned Champions due to the fact that they hit more boundaries. Anyone who watched this game will never be able to forget it. The next edition of this tournament is scheduled to take place in India in 2023, and we cannot wait.
Twenty20 World Cup: This extremely popular competition started in 2007, but it does not happen every four years like the ODI World Cup. This competition has been held in 2009, 2010, 2012, 2014, 2016, and the next one will take place in India later this year. Then there will be another one in Australia in 2022, so we have plenty of great action coming our way.
World Test Championship: This new tournament was in the pipeline for nearly a decade and the first edition started with The Ashes in August 2019. The nine test playing nations will play a series against six other teams. Teams can earn up to 120 points for each series and those two teams with the most points at the end will compete against each other for the right to be crowned Champions.
Indian Premier League (IPL): This is the world's most popular T20 competition and attracts all the best cricketers from across the globe because there is a lot of money to be earned. The winners of this competition win a jackpot that is worth millions of dollars. When the IPL is being played, most of India stop what they are doing to pay attention to the action.
Twenty20 Big Bash: This is another entertaining and popular T20 competition that happens in Australia each year in December, January, and February. Eight teams participate, like in the IPL, but the prize money is nowhere near as large. Still, this does not stop the best cricketers from wanting to take part in it.
Vitality Blast: This is England's main T20 event and it is played in July, August, and September. The 18 counties are split into a south and north league and the four teams that finish at the top in each league qualify for the next stage. This event is not as lucrative as the Big Bash or IPL, but it is still a very entertaining cricket tournament.
Best UK Cricket Betting Sites
The English, like us Indians, love to watch cricket. Also, just like us Indians, they love to bet on cricket too. When it comes to UK cricket betting, it is fair to say that UK cricket betting fans have plenty of cricket betting sites UK that they can open an account with to bet on cricket markets.
When it comes to opening an account with a bookie, it can be quite tricky to find the best cricket betting sites due to the fact that there are just so many to choose from. Thankfully, there are plenty of online comparison sites available out there that can help you find quality cricket betting sites UK. These sites have their own experts that deeply analyse all the best online bookies and provide their readers with all the information that they need to know.
When you are looking for the best cricket betting sites, there are a number of things that you should have a close look at. For example, you need to make sure that they have all the latest innovations in cricket betting such as matched and live betting, mobile betting, mobile apps, and fast payments. As well as these, you need to make sure that the bookie has plenty of cricket markets for you to bet on as well as offer competitive cricket betting odds. Also, you need to ensure that they have quality customer support as well as top levels of security.
So, what are some of the some of the best cricket betting sites for those in the England? Well, in our opinion, you cannot go wrong with paddypower.com. They have all the cricket markets you could ever wish for and are not afraid to offer their customers competitive cricket odds. What about mobile betting and fast payments? Well, those who are into their mobile gambling, will be glad to hear that Paddy Power have a great mobile gambling scene and when it comes to payouts, you will not be disappointed by their speed.
However, they are not the only great bookmaker around for English cricket betting fans. Other great bookies, in our opinion, include the following:
Betiton
Betway
Coral Hill
Unibet
Bet365
William Hill
Ladbrokes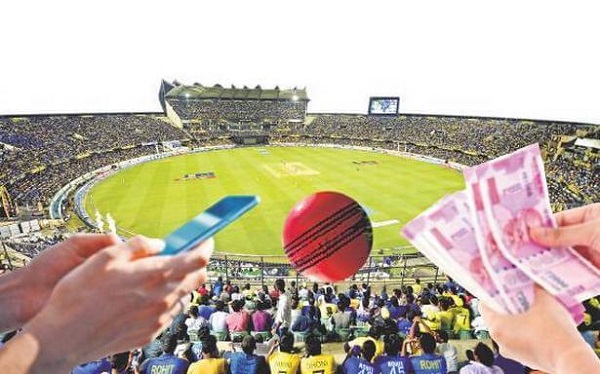 What to Bet on In Cricket
If you have just entered the world of cricket betting, then you have probably quickly realised just how many different things you are able to bet on. This should not really come as too much of a surprise though because cricket is a complicated sport that has many different factors that can influence the outcome of a game. Below we are going to take a look at some of the most popular cricket bets that you can make.
Match bet: This is the easiest type of bet that you can make as all you are trying to do is predict which team will go on to win the match that you are betting on. In sports like football, you can bet on a draw, but the draw option will not be available for ODI and T20 matches since they are rare. However, when it comes to Test cricket, you will have the draw option as they happen a lot more in the Test Format.
Series winner: In most cases, teams will not only play one match against another team and head home. They will play a number of matches, often 3 or 5, and in the different formats. This is called a series. You can place bets on the individual matches, but you can also try and predict who will win the whole series.
Toss winner: As we mentioned earlier, in cricket a coin is tossed to see which side will bat first and which side will bowl first. You can place a bet on the captain that you think will win the toss. This is a 50⁄50 bet, and the odds are never really that impressive, but it is a fun bet to make nonetheless.
Match score: When you make this type of bet, you are trying to predict the number of runs a team will score in a game. You do not have to be exactly correct here as the bookie will give you a figure, and then you simply have to decide whether the team you are betting on will score higher or lower than the given number.
Under/Over score: This type of bet is pretty similar to the one that we just mentioned above, but instead of taking only one team into consideration, you need to try and guess the total number of combined runs for both teams.
Top batsman: It does not take a rocket scientist to figure out the requirements of this kind of bet. You simply have to try and predict which batsman in the game will score the most runs. Since this is not easy to get correct, the odds are often pretty decent.
Top bowler: With this bet, instead of trying to predict the best batsman, you are trying to predict the bowler that will pick up the most wickets in the match. Once again, the odds are always reasonable for this kind of bet.
Man of the Match: In any cricket match, you can try and predict the player that will be the best. This is another hard bet to get right, but the rewards will always be high if you manage to do so.
Mode of dismissal: In cricket there are a number of ways that a batsman can be dismissed, and these are caught, run out, stumped, bowled, leg before wicket, hit wicket, and other. You will usually be able to bet on how the next batsman will get out. Since there are plenty of ways that a batsman can get out, the odds are usually decent.
Runs from the next ball: With this kind of bet you are just trying to predict how many runs will be scored from the next legal delivery that is bowled.
N.B. These are just some of the main types of bets that you can make when betting on cricket. When you are gambling, no matter what type of bet you decide to make, it is important that you set a budget so that you know when you have to stop. Always stick to the budget because failure to do so will just end up with you losing more money than you can truly afford to.